Post by Focus on Feb 18, 2013 19:45:58 GMT
The Obama administration is calling for European countries to restrict Hezbollah's ability to operate by adding the group to the European Union's terror list, citing the Lebanon-based group's involvement in the deadly attack last year in Bulgaria.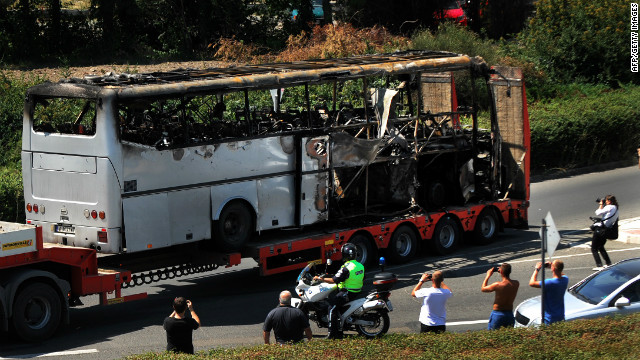 The president's national security adviser Thomas Donilon wrote in an op-ed published in the New York Times on Monday that Europe "can no longer ignore" the threat that Hezbollah poses.


"European governments must respond swiftly. They must disrupt its operational networks, stop flows of financial assistance to the group, crack down on Hezbollah-linked criminal enterprises and condemn the organization's leaders for their continued pursuit of terrorism," Donilon wrote in the item headlined "Hezbollah Unmasked."


One White House official told Security Clearance the op-ed was the "next step in a line of efforts" to stop Hezbollah, including "considerable work" with the EU, Israel and other countries.


Donilon said Hezbollah's ability to operate worldwide and conduct covert attacks was underscored by the Bulgarian government investigation which blamed Hezbollah for the planning and executing of an attack that killed five Israeli tourists and a Bulgarian bus driver and injured dozens more in Burgas, Bulgaria last July.
After the release of the investigation details, U.S. Secretary of State John Kerry,called on European nations "to take immediate action to crack down on Hezballah." At the time, Kerry did not specifically call on the EU to add Hezbollah to its terrorist list but the U.S. has been trying to convince the EU to take more action against Hezbollah since the attack, State Department spokeswoman Victoria Nuland said earlier this month.


"I think you know that for many, many months, we've made no secret of our desire to see the EU take firmer action with regard to Hezbollah."

Nuland also said that Lady Catherine Ashton, EU's foreign minister, was "fully aware" of the State Department position.


The White House also released a statement earlier this month saying, "We call on our European partners as well as other members of the international community to take proactive action to uncover (Hezbollah's) infrastructure and disrupt the group's financing schemes and operational networks."
In his op-ed, Donilon cited many other Hezbollah linked attacks, including the 1983 bombing of the United States Embassy in Beirut that killed 63 people.


"Over the last decade, Hezbollah has worked assiduously to obscure its terrorist pedigree and convince the world that it is interested only in politics, providing social welfare services, and defending Lebanon. But it is an illusion to speak of Hezbollah as a responsible political actor. Hezbollah remains a terrorist organization and a destabilizing force across the Middle East" -- About fcking time too!!
Fx