Post by Focus on Aug 16, 2013 19:15:31 GMT
Senior bosses told officers not to jot down their recollections - but some PCs may have ignored that.
The cop watchdog has ordered South Yorkshire Police to scour their archives for pocket notebooks of officers on duty at the Hillsborough tragedy which could uncover crucial new evidence.
Investigation : Deborah Glass
Senior bosses told rank and file officers not to jot down their recollections in the aftermath of the 1989 football disaster, a departure from normal protocol.
But early interviews by the Independent Police Complaints Commission (IPCC) have revealed some PCs may have ignored that instruction and written down key accounts of the disaster.
The notebooks would contain key and unaltered recollections before up to 219 statements were then controversially changed and deleted, one of the major scandals uncovered by last September's independent Hillsborough report.
No such notebook records have ever been found by previous inquiries into the FA Cup Semi Final tragedy which killed 96 Liverpool fans in 1989.
But one cop interviewed within the last month by the IPCC, who are probing the alleged cover-up, has revealed he still made notes and recorded his experiences in his pad in the usual manner.
Investigators are keen to establish if a large and untapped database of PCs notebooks could still be available as they continue their inquiry into the disaster 24 years ago.
IPCC deputy chairwoman Deborah Glass said: "It has emerged at least one of the officers has advised that they did complete an entry in their pocket notebook from the day of the disaster, contrary to instructions given.
"Having checked the archive records there is no trace of any pocket notebooks being recovered by any previous inquiry or the Hillsborough Independent Panel.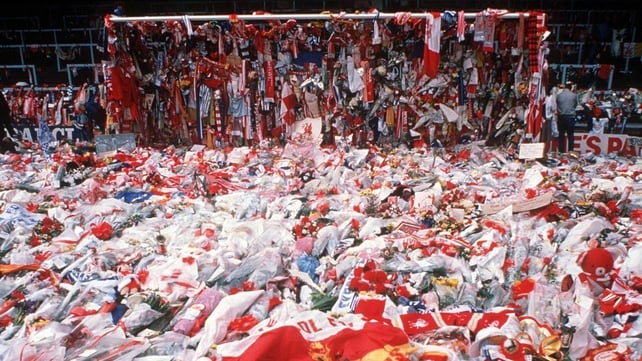 Tributes
"As any such notebooks may prove to be a significant piece of evidence, we have instructed South Yorkshire Police to conduct a rigorous search of all their administrative storage areas.
"The IPCC will have independent oversight of this search."
The IPCC is overseeing an investigation into the aftermath of the disaster in the biggest ever inquiry into police misconduct in the UK.
The watchdog is conducting interviews with officers whose 219 statements were subject to controversial change after the Sheffield tragedy.
All officers still alive today will be quizzed by October, the IPCC have pledged.
Ms Glass revealed cops spoken to so far had shown 'a willingness to engage with the investigation and give their accounts', a statement which may hearten Hillsborough families still worried some may be reluctant to cooperate fully with the inquiry.
New inquests into the 96 deaths are expected next year after the original verdicts of accidental death were quashed last December.
Margaret Aspinall, who lost her son James, 18, in the disaster told the Mirror: "I just hope those notebooks haven't been destroyed.
"I would call on South Yorkshire Police to make a thorough check.
"It wasn't right officers were told not to write in their notebooks, but of course, we know the reason why.
"Their statements were about to be changed."
GIVE THE FAMILIES THE TRUTH, GIVE THEM CLOSURE ... IT'S THE LEAST THE VICTIMS OF THAT TERRIBLE DAY DESERVE!! - Fx