Post by Focus on Aug 27, 2013 13:46:57 GMT
Britain's armed forces are drawing up plans to launch a military attack on Syria, it was revealed today.
David Cameron is considering a 'proportionate response' to the 'absolutely abhorrent' chemical weapons attack that killed up to 1,200 in Damascus last week, Downing Street has said.
Using Twitter the Prime Minister also announced that Parliament would be recalled four days early, on Thursday, to debate the Syrian crisis, followed by a vote by MPs on what action to take against president Bashar al-Assad.
Politicians have speculated that if an attack is agreed it could be launched as early as Friday because Britain has a RAF base in Cyprus, while the Royal Navy has several warships and a submarine in the Mediterranean.
Meanwhile U.S. Defence Secretary Chuck Hagel said today its armed forces are in place in the region and 'ready to go' should President Barrack Obama order military action in Syria.
But the tyrannical al-Assad regime has warned it will fight back with 'all means available' and its foreign secretary said attacking the country to help rebels in their war with the state is 'delusional'.
Threat : David Cameron, pictured arriving at No 10 this morning, is considering whether to take 'proportionate' military action against Syria in response to the chemical weapons attack last week
Message : David Cameron has revealed this lunchtime that Parliament would be called back four days early and a vote on what action Britain will take
A decision on whether to fire missiles into Syria could be taken before the results of a report by UN weapons inspectors into the attack is produced.
Downing Street said all options were still on the table adding they wanted to 'deter' al-Assad from using more chemical weapons.
'Any decision taken will be taken under a strict international framework.
Any use of chemical weapons is completely and utterly abhorrent and unacceptable and the international community needs to respond to that,' Mr Cameron's official spokesman said.
'No decision has yet been taken.
We are continuing to discuss with our international partners what the right response should be, but, as part of this, we are making contingency plans for the armed forces'.
US Defence Secretary Chuck Hagel said this afternoon it was 'clearer and clearer the Syrian government was responsible' for chemical attacks in the suburbs of Damascus last week.
'I think it is pretty clear chemical weapons were used against people in Syria. I think the intelligence will conclude it was not the rebels who used it,' he told the reporters.
'We have moved assets in place to be able to fulfill and comply with whatever option the president wishes to take.
'We are ready to go.'
Business : Chancellor George Osborne and Deputy Prime Minister Nick Clegg arrive to speak to the PM today
Crisis talks : Foreign Secretary William Hague is also at No 10 as the Armed Forces began to draw up plans to attack Syria if needed
It came as former Prime Minister Tony Blair compared the violent Bashar al-Assad regime to the 'dark days of Saddam'.
Mr Blair, who took Britain to war in Afghanistan and Iraq, said this morning that it is 'time we took sides'.
'People wince at the thought of intervention. But contemplate the future consequence of inaction and shudder,' he wrote in The Times.
This morning David Cameron returned early from his Cornish holiday to consider whether to recall Parliament.
MPs are demanding a binding vote over plans to launch missile strikes on Syria without the backing of the United Nations.
But Mr Blair, whose views appear to be out of step with current Labour MPs, urged the Government to ignore 'the impulse to stay clear of turmoil'.
'I understand every impulse to stay clear of the turmoil, to watch but not to intervene, to ratchet up language but not to engage in the hard, even harsh business of changing reality on the ground.
'But we have collectively to understand the consequences of wringing our hands instead of putting them to work.
'I hear people talking as if there was nothing we could do: the Syrian defence systems are too powerful, the issues too complex, and in any event, why take sides since they're all as bad as each other?
Call to arms : Tony Blair today urged David Cameron to back military intervention in Syria to avoid a 'nightmare scenario' for the West in the Middle East
'But others are taking sides.
They're not terrified of the prospect of intervention. They're intervening. To support an assault on civilians not seen since the dark days of Saddam.
'It is time we took a side: the side of the people who want what we want; who see our societies for all their faults as something to admire; who know that they should not be faced with a choice between tyranny and theocracy.'
Mr Blair is now the Middle East peace envoy for the US, Russia, the EU and the United Nations, and said allowing the enduring controversy over the decision to invade Iraq in 2003 to hold back military intervention in Syria could help produce a 'nightmare scenario' for the West in the Middle East.
Tyrant : President Bashar al-Assad speaking with journalists from a Russian newspaper in Damascus, Syria
Talks : Prime Minister David Cameron (right) is expected to hold a second telephone call with US President Barack Obama (left) within the next 48 hours to finalize plans for military action (file picture)
Threat: An attack by Britain, France and the United States on Syria would involve long-range Tomahawk missiles
Syrian foreign minister Walid Muallem denied 'utterly and completely' that state forces had been behind the attack.
At a press conference in Damascus, he said:
'They said that the Syrian forces, the Syrian army are the ones who did this attack.
'I deny it utterly and completely.
'There is no country in the world who would use an ultimate destruction weapon against his own people'.
Speaking about the threat of attack by Britain or America he added: 'If the purpose of a possible (foreign) military strike is to achieve a balance of power ... it's delusional and not at all possible,'
Mr Muallem claimed that the regime had not attempted to obstruct weapons inspectors from visiting the site while evidence was still fresh.
'We didn't argue about the site they wanted to go to. We agreed immediately. There's no delay.'
The Prime Minister announced that Parliament will be recalled this week to debate plans by Britain, France and the United States to launch strikes against Syria in retaliation for last week's barbaric chemical weapons attack.
Summit : Foreign Secretary William Hague arrives at 10 Downing Street for a meeting with Prime Minister David Cameron this morning
But despite a growing domestic backlash over the prospect of intervention, it was unclear whether MPs will be given a binding vote.
Russia and Syria both raised the prospect of dire consequences if the West launches attacks without a UN mandate.
US Secretary of State John Kerry called last week's attack a 'moral obscenity', but Syrian tyrant Bashar al-Assad warned: 'Failure awaits the United States as in all previous wars it has unleashed, starting with Vietnam and up to the present day.'
And experts insisted that any attack could be illegal without UN authorization – leaving British ministers and military commanders open to war crimes charges.
MPs last night said it was vital that any military action had their backing in a binding Commons vote.
Response : United Nations chemical weapons experts meet residents at one of the sites of an alleged poison gas attack in the south-western Damascus suburb of Mouadamiya
Former Lib Dem leader Sir Menzies Campbell said it was 'inconceivable' that any attack would be launched before UN weapons inspectors have reported back and 'Parliament has met, discussed and voted on the issue'.
Nick Clegg is also believed to back a Commons vote, as does Labour.
But some ministers are wary of setting a precedent and insist the Government must have the 'flexibility' to respond swiftly to events without recourse to Parliament.
With polls showing the public is wary of any intervention in Syria's bloody civil war, many Tory MPs also demanded a vote.
Tory Andrew Bridgen, who coordinated a letter to Mr Cameron signed by 81 Conservative MPs demanding a say on Syria, said MPs had previously been assured they would get 'a debate and a substantive vote' before action is taken.
He said ministers should now honor their promise, adding: 'We live in a parliamentary democracy, not a brutal dictatorship.
The letter was specifically about arming the rebels but also about any further escalation of the crisis.'
Tory MP Sarah Wollaston said a debate and vote were essential to air widespread public concerns about intervention in Syria.
She added: 'I sense that we are on a headlong rush into escalating this conflict and I think Parliament can act as a natural brake to that.'
Fellow Tory Douglas Carswell also said it would be 'unacceptable' for Mr Cameron to launch military action without the approval of Parliament.
Mr Carswell pointed out that in opposition Mr Cameron had called for curbs on the power of the prime minister to prevent military action without Parliamentary approval.
He added: 'If the case for military involvement in Syria is as strong as those at the top of this Government seem to believe, they will have no difficulty in coming to the House of Commons and making their case.'
Shadow foreign secretary Douglas Alexander said: 'Both the Foreign Secretary and the Prime Minister have made commitments to the House of Commons that Parliament would be recalled before a decision about further UK involvement in Syria was taken.
'While of course I understand the Foreign Secretary's reluctance to discuss specific military deployments, he and the Prime Minister do need to be open about the objectives, the legal basis, and the anticipated effect of any possible UK military action in Syria.
'I would fully expect the Prime Minister to make his case to Parliament.'
The calls came as the Prime Minister cut short his holiday to return to London to take charge of the crisis.
Mr Clegg has also cancelled a planned visit to Afghanistan to take part in a crunch meeting of the National Security Council in London tomorrow, at which plans for missile strikes against Syria could be finalised.
Bullet damage: Snipers opened fire at a United Nations vehicle traveling in a convoy carrying a team investigating the alleged use of chemical weapons in Damascus
Guns : Free Syrian Army fighters hold up their weapons as they cheer in Aleppo's Saif al-Dawla district
Foreign Secretary William Hague said the US was signed up to plans to deliver a 'strong response' – thought to involve missile strikes against key regime targets.
He added: 'We, the United States, many other countries, including France, are very clear that we can't allow the idea in the 21st century that chemical weapons can be used with impunity.'
Government sources confirmed that military planners were finalizing potential targets for a missile attack that is likely to take place within the next ten days.
A source said any attack would be designed to 'deter further outrages' by Assad and send a message to other tyrants that the use of chemical weapons remained taboo.
Arsenal : A member of the 'Free Men of Syria' (Ahrar Suriya) brigade, operating under the Free Syrian Army, works to make improvised weapons as homemade rockets are seen in the foreground at a factory in Aleppo
Wreckage : Black columns of smoke rise from heavy shelling in the Jobar neighborhood, east of Damascus, Syria
But the source stressed that any military strike would not signal wider involvement in Syria's civil war, which has already left more than 100,000 dead.
Mr Cameron last night held a strained telephone conversation with President Putin, in which the Russian leader repeated his claim that there was still no independent evidence that chemical weapons had been used or that the Assad regime was behind any attack.
The Prime Minister told him that the UK believed there was 'little doubt' that the atrocity was carried out by the Syrian regime.
He is expected to hold a second telephone call with President Obama within the next 48 hours to finalise plans for military action.
DON'T START WHAT YOU CAN'T FINISH WARN TOP BRASS :
LORD WEST OF SPITHEAD
Former First Sea Lord and security adviser in Gordon Brown's Labour government:
'We have to be absolutely crystal clear in our own minds that the use of chemical weapons was by the regime. If it was, then I think we can persuade Russia to sign a UN resolution that condemns a head of state for using them against their own people. That seems to be the first move.
'I'm very wary of military action, even if it is a limited missile strike. What do we hope to achieve? Where will it lead?
'What if Assad says, "get lost", and uses chemical weapons again? Are we going to escalate military action? I have a horrible feeling that one strike would quickly become more.
'The region is a powder keg. We simply can't predict which way military action will go and whether it would draw us, unwillingly, further into a conflict.'
LORD KING OF BRIDGWATER
Defence Secretary during the First Gulf War:
'There are no good options, only the least worst ones. I'm very wary of getting involved militarily in the teeth of a major sectarian Sunni-Shia bust-up that could affect the whole region. That's why it's so urgent that we get around the table to find a diplomatic and political solution.
'I'm all in favor of getting Iran [the world's largest Shia nation] involved because it is vital not to rub them up the wrong way. It's also important that the Russians are involved: they must not feel as though they've been pushed back into a corner.
'It is imperative to find a solution, and it mustn't be military. This is turning into such a conflagration that it's becoming extremely dangerous. I am appalled by the idea that the regime, if that is the case as it appears, would use chemicals against its own people. But the difficulties in how we respond do not become any easier.
'The idea of a military strike to express disapproval is fraught with problems. We would have to avoid hitting civilians, and if we attacked the chemical plants there is the danger of dispersal of those chemicals into the air. It is hugely important that the UN does show some leadership here.'
MAJOR GENERAL JULIAN THOMPSON
Ex-Royal Marines officer who led 3 Commando Brigade during Falklands War:
'The attack in Damascus last week has altered the conflict dramatically because it has aroused a considerable amount of odium around the world. It was a stupid thing to do because Assad has fired up people who, on the whole, were not inclined to do anything about him.
'If we are going to retaliate – which I don't think we should – then an attack by a submarine using cruise missiles is the favored solution because you don't have to put troops on the ground and you don't fly aeroplanes against Syria's well-armed air defences.
'It is risk-free, but we have to get our targeting right because we don't want to kill civilians. The problem is we don't know what the consequences will be. Russia is certainly against it, as is China.'There is a perception that Assad is poking us in the eye; if we let him get away with this chemical attack, what will he try next? But I'm wary of acting if we don't know what the consequences will be.'
VICE-ADMIRAL SIR JEREMY BLACKHAM
Former Deputy Chief of the Defence Staff in 1999: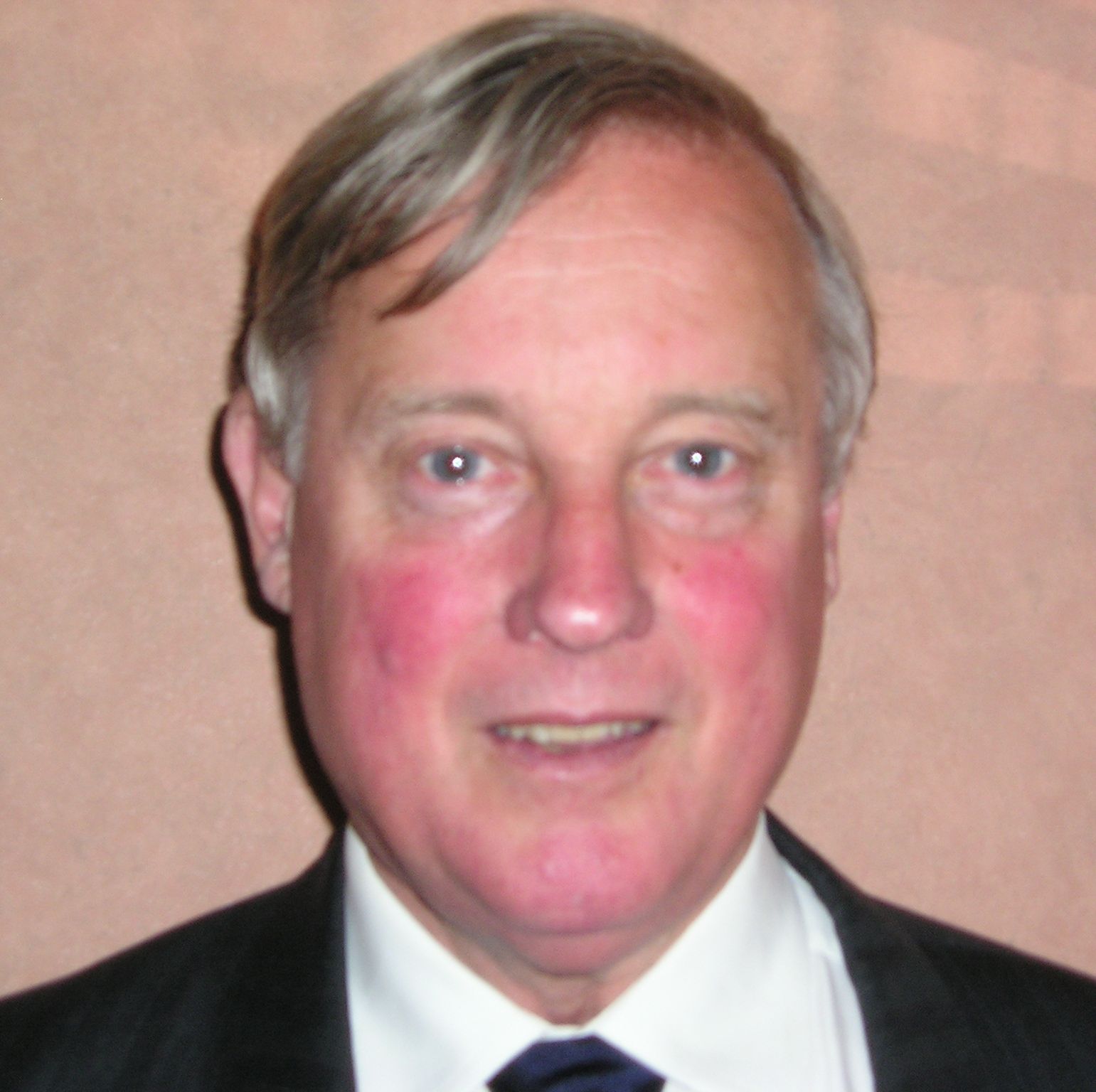 'I strongly condemn the use of chemical weapons, which is illegal, and the idea of a punishment strike is not at all unreasonable: how else is international law to be upheld?
'Ideally this should have support, or a mandate, from the UN or the International Court of Justice.
'However, it would be most imprudent to do it without careful consideration of, and proper preparation for, the range of consequences which might follow. This is not a very nice dilemma and the answer is not at all obvious.'
COLONEL RICHARD KEMP
Former Commander of British Forces in Afghanistan:
'If the Syrian regime carried out a nerve agent attack, then a limited but
devastating surgical air strike is not only justified but necessary in order to send a clear message to Assad.
'It is essential that the US and UK base their decision on the best possible
chemical analysis, backed up by firm intelligence to confirm who was responsible.
'Of course our governments will need to be prepared to follow up with a second, more severe, wave of attacks if Assad responds with another chemical strike or some other outrage. But we must not be drawn into a protracted campaign, either in the air or on the ground. It would not be long before all sides turned against us.
'And while it will be possible – under the table – to square a swift and limited intervention with Russia, a wider operation would be much more likely to develop into a proxy war or worse.
'Nor should we supply rebel fighters dominated by Islamist extremists with anti-aircraft or anti-Armour missiles: they are sworn enemies of the West.'
GENERAL SIR MICHAEL ROSE
Former SAS commander and leader of United Nations Protection Force in Bosnia in 1994-95:
'The credibility of America hinges on Obama doing something after he said use of chemical weapons was a "red line" that couldn't be crossed.
'I am not against a military strike, but the intelligence has got to be good and the target has got to be very specific; so specific that it identifies the unit that carried out the attacks.
'If not, we will be seen to be siding with the rebels – and that should not be the business of the Western powers. We don't know what the outcome is going to be, and we could end up with people in power who are worse even than Assad.
'We need to be imposing an arms embargo and a no-fly zone, which would reduce the level of the violence.
This is a total lose-lose situation for the people of Syria. But however terrible their suffering is with Assad and his brutal ways, the end result of an escalating arms race will be to make things worse. The suffering will only be greater.'
[Mr Blair, whose views appear to be out of step with current Labour MPs, urged the Government to ignore 'the impulse to stay clear of turmoil'] - What the fck has this got to do With Tony Blair?? This b..tard already has the blood of countless men and women lost in the last war he illegally foisted on us!! - Get used to the fact that you are no longer Prime Minister of Great Britain and stop sticking you fcking beak in and stirring it you cretin - Fx