Post by Focus on Aug 30, 2013 8:06:03 GMT
U.K. train operator CrossCountry recently came under fire when a company employee allegedly refused to seat 10 children, some of whom have special needs, according to a local reporter. The company faces a wave of criticism over its policy on the treatment of customers with disabilities.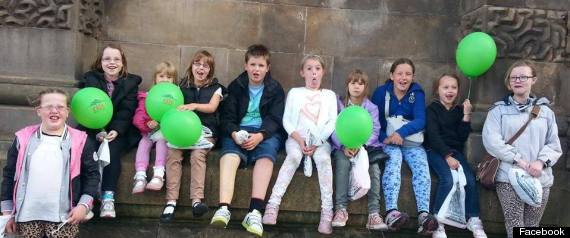 A railway company in the U.K. faces criticism for alleged mistreatment of disabled passangers
The controversy began when the children, ages 4 to 11, were reportedly denied access to business-class seating, and instead were forced to sit on the floor near the train's toilet. They were returning from a trip to the Edinburgh Fringe Festival with Stage Right, a Lanarkshire theatre group and acting school that offers inclusive classes for children who need additional support.
One of the children has a prosthetic leg, while others have autism, ADHD, extreme phobias or hearing impairments, StageRight workshop leaders Elaine Berry and Rebekah Aitken told a reporter in a Facebook message. "When asked why the children were not allowed into the empty seats, StageRight workers were told, 'These are business passengers, they do not want the likes of your children spoiling their journey' by the train manager," the women wrote.
"We were discriminated against because of the kids we had with us. The train manager thought they weren't of the standard to be allowed to sit in the business carriage ... I'm embarrassed for the kids as they were paraded in front of the passengers and made to feel like an inconvenience," Aitken told the Record.
A petition posted on Sum of Us, a site that seeks to "hold corporations accountable, "urges supporters to" tell CrossCountry and it's ownes, German railway giant Deutsche Bahn, to treat all their customers fairly." The petition also claims CrossCountry has mistreated passengers with special needs before.
A spokesperson for CrossCountry told the reporter that the incident is being investigated. Our request for comment was not immediately returned.
But the events on the train weren't the only inconveniences the children likely faced that day. According to the report, the festival they had attended offered paltry access for patrons with disabilities. Although the festival featured several fringe theater works showcasing the experiences of people with disabilities, less than half of the 273 venues were fully wheelchair accessible, and less than one percent of the shows offered signed or captioned performances.
Boycott the ignorant b..tards!! - Fx