Post by Focus on Jun 14, 2013 6:43:03 GMT
President Barack Obama has authorized sending weapons to Syrian rebels for the first time, US officials have said.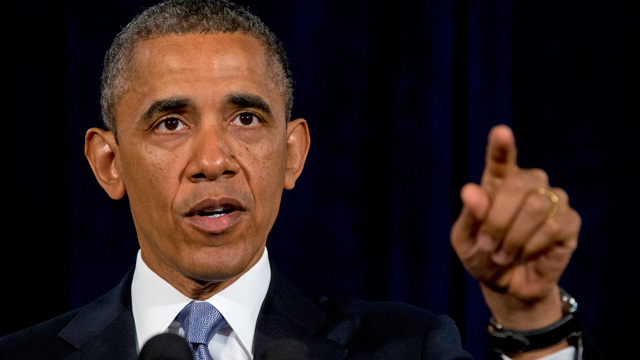 US president Barack Obama has said use of chemical weapons in Syria is a 'red line'
They spoke after the White House disclosed that the US has conclusive evidence that President Bashar Assad's government used chemical weapons against opposition forces trying to overthrow him.
Mr Obama has repeatedly said the use of chemical weapons would cross a "red line", suggesting it would trigger greater US intervention in the two-year crisis that has killed 93,000 people.
Senator John McCain, one of the strongest supporters of US military action in Syria, said he was told on Thursday that the president had decided to "provide arms to the rebels", a decision confirmed by three US officials.
The officials cautioned that decisions on the specific type of weaponry were still being finalized, though the CIA was expected to be tasked with teaching the rebels how to use the arms the White House had agreed to supply.
Still, the White House signaled that Mr Obama did plan to step up US involvement in the Syrian crisis. "This is going to be different in both scope and scale in terms of what we are providing," said Ben Rhodes, Obama's deputy national security adviser.
Ben Rhodes, Obama's deputy national security adviser
The US has so far provided the Syrian rebels with rations and medical supplies.
Thursday's announcement followed a series of urgent meetings at the White House this week that revealed deep divisions within the administration over US involvement in Syria's civil war.
The supporters of more aggressive action - including Secretary of State John Kerry - appeared to have won out over those wary of sending weapons and ammunition into a war zone where Hezbollah and Iranian fighters are backing Assad's armed forces, and al Qaida-linked extremists support the rebellion.
Terror group, Hezbollah
Mr Obama still opposes putting American troops on the ground in Syria, and the US has made no decision on operating a no-fly zone over Syria, Mr Rhodes said.
US officials said the administration could provide the rebels with a range of weapons, including small arms, ammunition, assault rifles and a variety of anti-tank weaponry such as shoulder-fired remote-propelled grenades and other missiles.
Most of those would be weapons the opposition forces could easily use and not require much additional training to operate.
Mr Obama's opposition to deploying American troops to Syria makes it difficult to provide much large-scale training.
A US official said the CIA and special operations trainers have already been training Syrian rebels on the use of anti-aircraft weaponry provided by the Persian Gulf states, as well as encrypted communications equipment, and was expected to run the expanded training program.
Syrian President Bashar al-Assad
Word of the increased assistance followed new US intelligence assessments showing that Assad has used chemical weapons, including sarin, on a small scale multiple times in the last year.
US intelligence estimates 100 to 150 people have been killed in those attacks, the White House said.
The White House said it believes Assad's regime still maintains control of Syria's chemical weapons stockpiles and does not see any evidence that rebel forces have launched attacks using the deadly agents.
Oh Lord, looks like it's 'wagons roll' - Fx